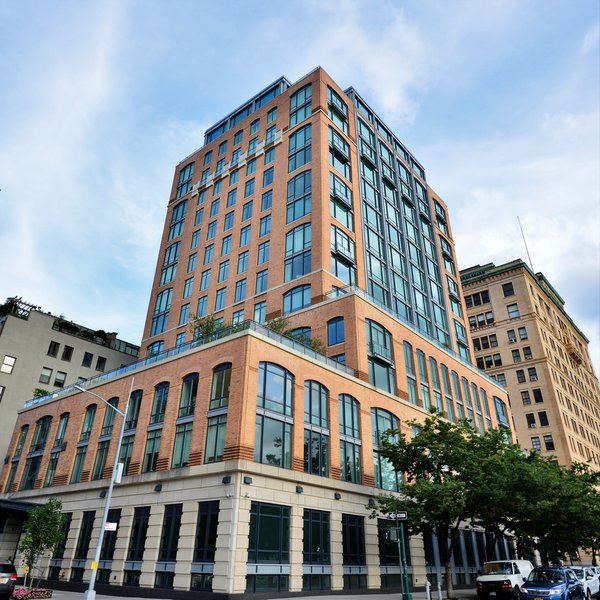 Welcome to the
Superior Ink

Website

If you are a Homeowner or Resident of the Superior Ink and visiting this site for the first time, you must register and sign in to access the resident services section and take advantage of the resident classifieds.
About Superior Ink
New York City's West Village is one of the most diverse and enterprising neighborhoods in the city, and the condominiums at Superior Ink on 400 West 12th Street reflect the eclectic nature of the neighborhood it is located in. Amidst the cobblestone streets of the Village, the Superior Ink residences are not just an example of fine, opulent living, but also "green living," thanks to its LEED silver certification.
Soaring ceilings, energy-efficient windows, elegant accents and aesthetic layouts are just a few of the several impressive characteristics of the apartments at Superior Ink. The kitchens and bathrooms are no less furnished; they are expansive and elegant, equipped with the best high-end appliances and fixtures that one could wish for. Thanks to their meticulous attention to detail, the residences at Superior Ink are a perfect example of elite and exclusive living in New York City.
Superior Ink's luxury apartments are evenly matched with the range of amenities that they offer. The state-of-the-art fitness center here comes with its own special Yoga room, and besides the lavish entertainment lounge space, there are also private screening rooms for more intimate and special occasions. With an enviable location close to both the sprightly West Village and the glamorous Meatpacking District, Superior Ink is, truly, superior to other residences in the city.
Apartments for Sale in Superior Ink
| Price | Beds | Baths | Sq Ft |
| --- | --- | --- | --- |
| $2,995,000 | 1 BD | 1 BA | 855 |
| $5,250,000 | 2 BD | 2 BA | 1,441 |
| $6,450,000 | 2 BD | 2 BA | 1,440 |
| $7,500,000 | 3 BD | 3.5 BA | 1,929 |
This pricing is approximate and should be used for informational purposes only, although it has been copied from sources deemed to be reliable.
If you are interested in apartments in the Superior Ink call 212.390.1908 for further information.